I've had a few bargains this month already, though these spends have left me counting down to payday - come on Friday!!
I've had loads from The Body Shop. I signed up for a
Love Your Body card
in May last year. It costs £5 and lasts for a year, in that year you receive 10% off every purchase, a birthday gift to the value of £5, free products after reaching four and eight stamps, event invites and discounts. Bargain.
I received an email titled 'Happy Birthday' with a £5 voucher which I assumed was my £5 birthday gift, wrong. I bought a few bits in store using my voucher and was then told that I could go back in any time this month and have something of my choice for £5, so I actually had £10 for my birthday.
Tea Tree Blackhead Exfoliating Wash £5.50.
I find that the night and day lotions in this range work wonders so decided that I would try the cleanser. I haven't opened it yet but have high hopes for it.
Tea Tree Skin Clearing Lotion £7.
I'd run out of the day lotion so purchased another bottle. I still have plenty of the night lotion because I accidentally ordered two in my last on-line shop, it'll get used though.
Colourglide Lip Colour shade 55 Pure Blush £9.
When I got to the till the SA informed me that it was 3 for 2 on facial skin care and make-up so I decided to pick up one of their lipsticks as I haven't tried any from their range yet. I haven't tried this yet as I've been testing out my Chanel lippie, I'll let you know how I get on with it soon though.
Almond Nail & Cuticle Oil £7.
I remember hearing a lot of good things about this when it was first released, but finding it impossible to get hold of. I saw this while paying for the above goodies and decided to sneakily add it into my basket!
Almond Hand & Nail Cream £5/free as birthday gift.
(for some reason they only have the larger size on the website which is what I've linked to.) I love the smell of this and you can never have too much hand cream so I decided this would be my birthday present from The Body Shop.
Estee Lauder Double Wear Maximum Cover Make-up £26.50.
I picked up a sample of this from House of Fraser ages ago, you can
read my review here
. I loved it and now can't live without it. £26.50 later and I should have a supply of it for quite a while. I only wear it when going out so it lasts me ages.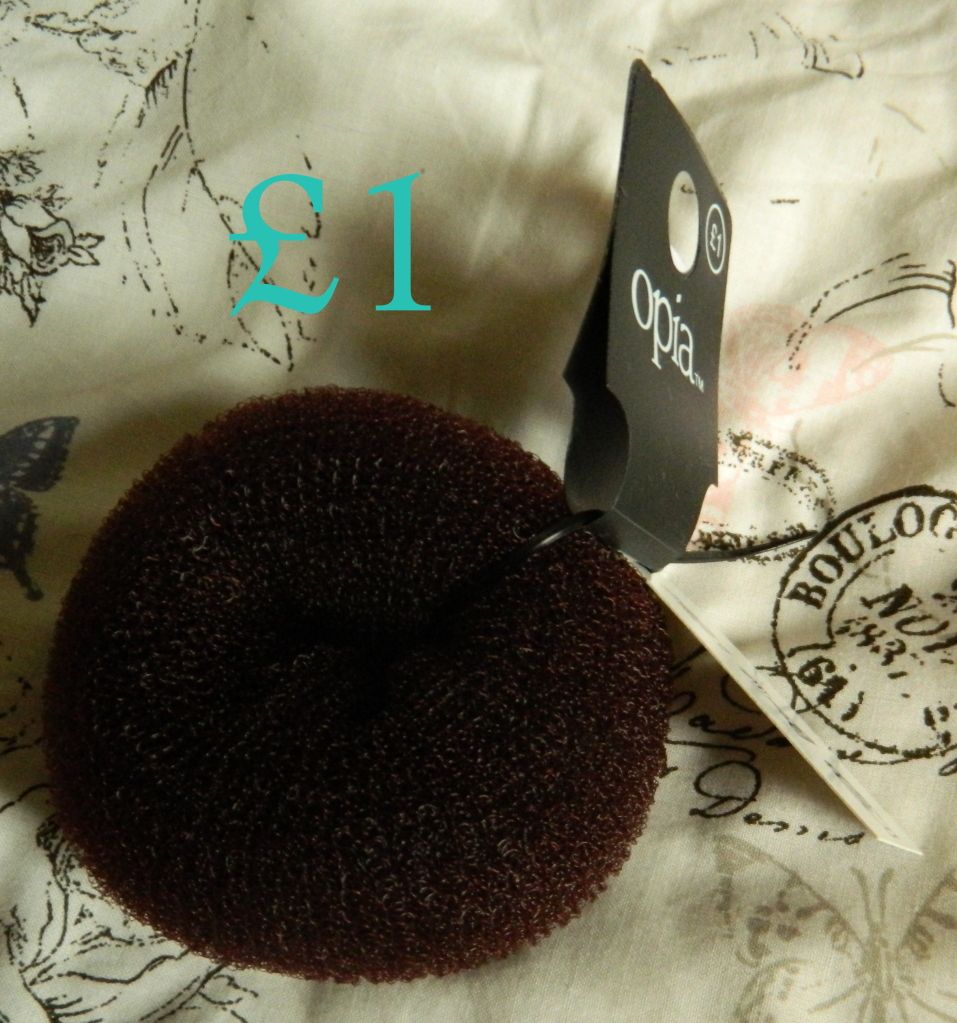 Primark Hair Doughnut £1.
I've been considering buying one of these for a while but didn't know what to do with it. I mentioned on Twitter that I may purchase one and
Dani
informed me that Primark do them for £1, no harm in trying for that price! I can't believe how easy it is to use and how effective it is. I wore it to work today and had three people complimenting my hair.
Primark Hair Rollers £1.
These were next to the doughnut, again I thought I'd give them a go for a quid! I haven't used them yet.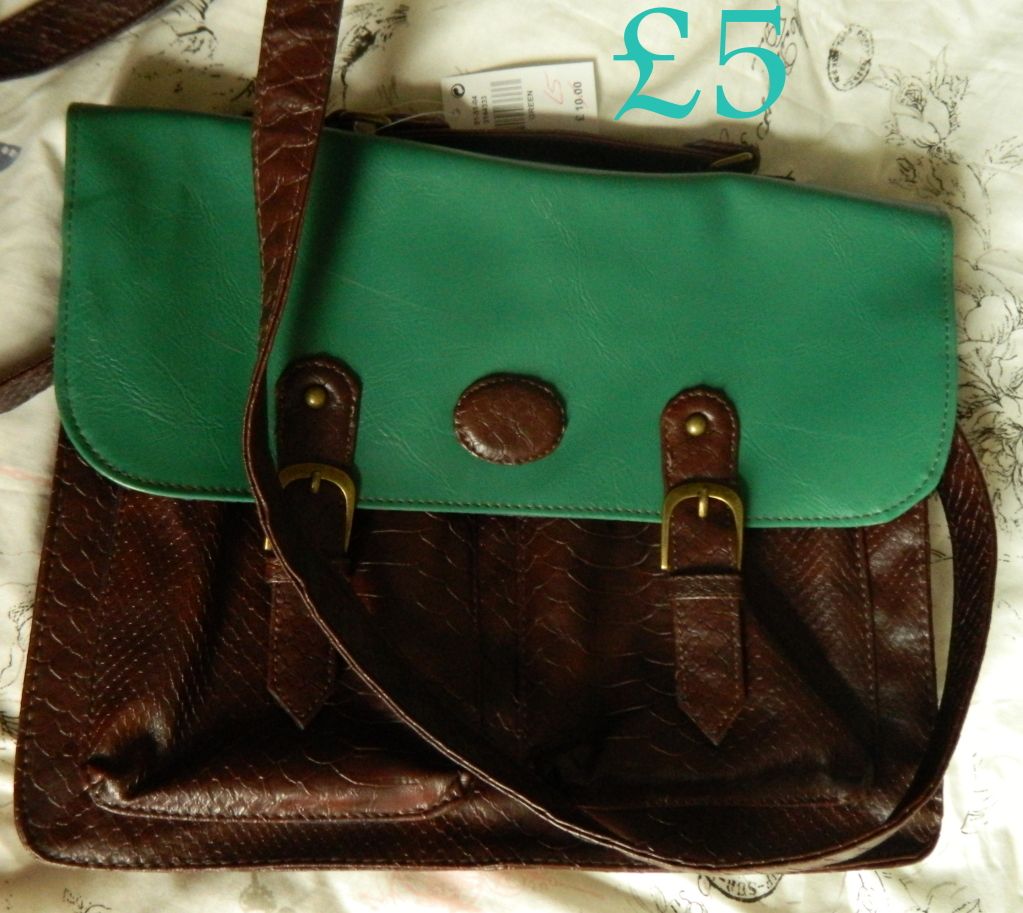 Primark Satchel, sale £5.
I couldn't leave this there for that price! I really like it and its huge so will be ideal for little day trips, I think that I may even be able to fit my Nikon in here. Good times.
Primark Oil balancing cleansing wipes with Tea Tree x 2 £1.
I usually buy the face wipes in the pink pack from Primark but thought I'd try these out for a change. I haven't yet used them so am not sure if they're any good.
Wilkinson's peg bag £1.25 and pegs £2.50.
Bit of a random one but the peg bag is cute so I thought I'd show you! I like to treat myself to a new peg bag & pegs every year - rock 'n' roll!
What have you been buying lately? Have you bagged any bargains?