A little while ago the lovely
Rachel
contacted me to let me know that she was setting up a new jewellery shop and asking if I'd like an item to review. I, of course, jumped at the chance! Rachel's new shop is called Obsessed Jewellery and sells a great mixture of affordable jewellery.
Pretty packaging :)
I had no idea what piece of jewellery to expect and was thrilled to see that Rachel had picked the gorgeous hot air balloon necklace for me.
I love the colour of this necklace and the little bow detail - so cute!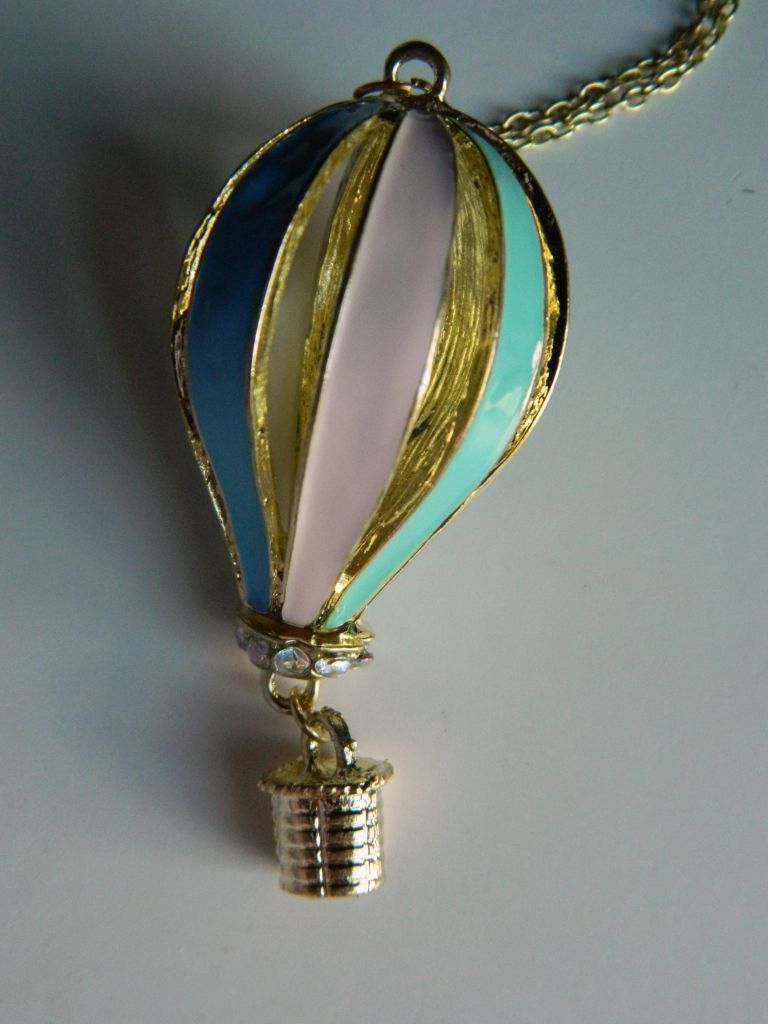 Pastel Hot Air Balloon Necklace £6.50
I am now lusting after several other items from Obsessed Jewellery, particularly the Music Lovers Necklace, £6.50.
Have you got your eye on any goodies from Obsessed Jewellery?
*Disclaimer : Rachel Kindly provided me with this product for review purposes. Despite this all opinions are 100% honest and my own.*