Annoyingly someone stole my favourite Glamorous blazer in Newquay (
this one
). I needed a replacement sharp-ish but didn't have the funds for the exact same one. I did a little dance when I saw this one in the Primark sale for just £7. Don't get me wrong it is thin and no where near the quality of the Glamorous one but it will do.

As the blazer was so cheap I couldn't resist picking this Jessie J scarf up in Primark too.
Another eBay bargain, I bought these from
this eBay listing
. You can see what I have used it for so far
here
.
As you probably saw in
my week in photos post
I did Where's Wally fancy dress for my hen night. I bought this skirt from eBay especially for the theme. I actually really like the skirt and am tempted to buy it in the other colours. You can search for similar skirts
here
.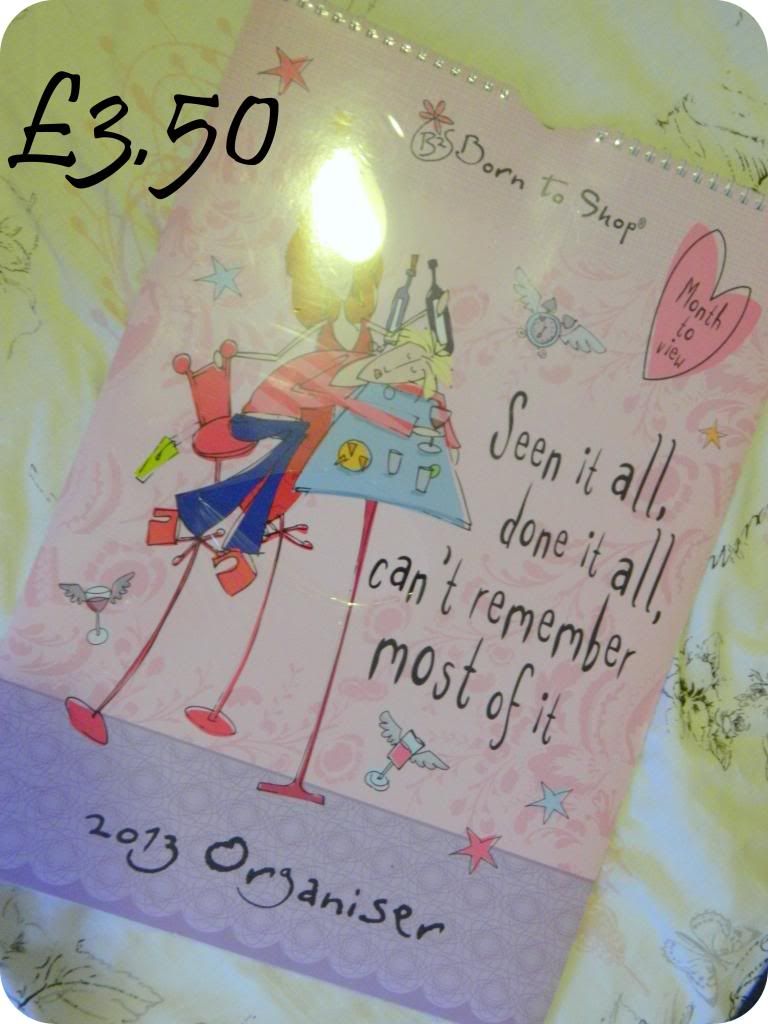 Aren't I organised? I saw this 2013 calendar in the book man in work and decided to purchase it. I now have the task of remembering where I put it come January...